Our new, bright and airy facility opened in the spring of 2015. We have a large flexible central space that can be filled with tables and seating for events of up to about 100 people or opened up for smaller group meetings or corporate and recreational activities.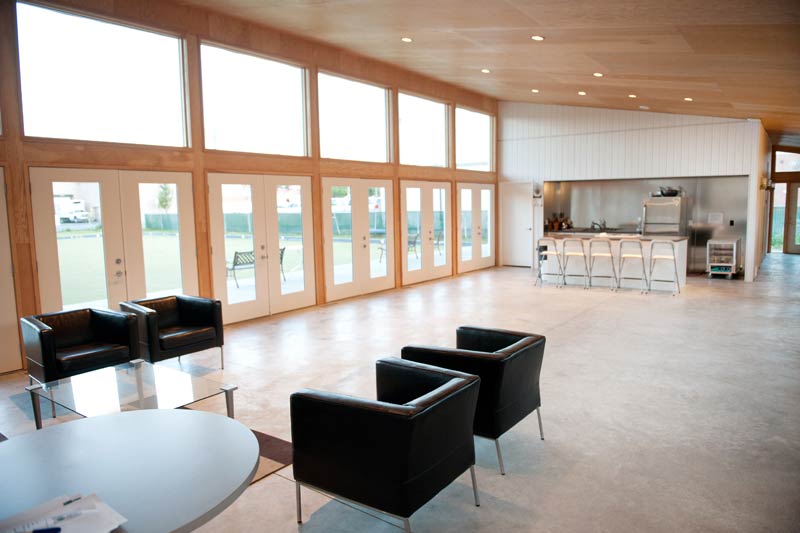 The club's facilities include a "caterers" kitchen and inside tables & chairs with seating for 20 – 25 people. The large outdoor patio is cleverly protected from the elements by the distinctive architectural "wing" that extends out from the sloped roof. Outdoor tables & chairs seat 40 – 50 people. Designed as a modern but simple adaptation on classic clubhouse architecture, the interior also features large modern men's & women's restrooms, mobile beverage coolers and a gas barbeque, event-oriented furnishings, and an eclectic Heritage Wall installation of artefacts that highlight just a little of the Club's colourful past.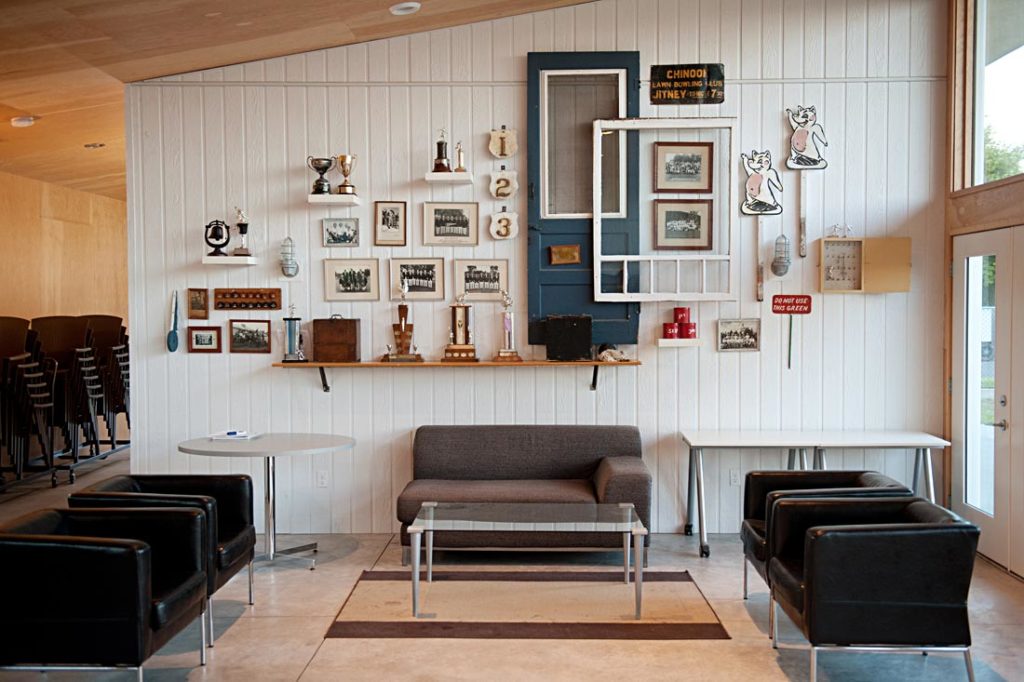 The lawn bowling greens themselves can accommodate up to 64 people at any one time and all lawn bowling equipment is provided. Parking is also available on the site, with additional parking available on adjacent city streets.